Cyfe - Overzicht
Wat is Cyfe?
Cyfe is een alles-in-één dashboard-app die gebruikers helpt bij het vanaf één enkele locatie in realtime controleren en analyseren van gegevens die zijn verspreid over al je online diensten zoals Google Analytics, Salesforce, AdSense, MailChimp, Facebook, WordPress en meer.
Volg al je marketingkanalen zoals e-mailmarketing, SEO, SEM, sociale media, webanalyse en meer met deze alles-in-één zakelijke dashboard-app.
Cyfe - Overzicht
Prijzen
Prijsopties
Prijs-kwaliteitverhouding
---
Cyfe - Functies
Markten
Verenigde Staten van Amerika, Canada, Verenigd Koninkrijk, Australië, China
en nog 5 andere
, India, Japan, Duitsland, Brazilië, Mexico
Ondersteunde talen
Engels
Media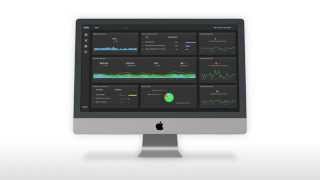 Cyfe reviews
Cyfe reviews
Prijs-kwaliteitverhouding
4,6
94%
heeft deze app aanbevolen
When we picked up a round of investment in our startup, we needed a way to keep our investors updated with a few key metrics. Sending an update email monthly is fine, but we wanted a way to let investors do a deep-dive in their own time. Cyfe did the job perfectly for us.
I was able to set up individual dashboards for investors within Cyfe, with fine-grained control over the metrics shown. Everything was self-updating, so I never had to worry about making charts in powerpoint and excel for investor updates. This freed me up to focus on growing the business.
---
We wanted a dashboard for our different metrics and stumbled upon Cyfe. It is easy to use to set up accounts if you already have accounts with some of the predefined options, and in some ways you can customize it.
In our case, we needed a customized dashboard that could cover key areas like server uptime, social media monitoring and sales targets. Cyfe is a good place to start from if you are looking for an easy to use dashboard setup.
---
Cyfe is just a 3rd wheel type of deal. There's just no purpose to it existing. They could find a way to pivot their product and turn it into an all-in-one management console instead of just giving people a stripped-down view of their business. If they did that, it could cut down on stuff. They could add a tier to automate certain common processes, and that would take their company to a whole new level. Right now it's just a cheezy dashboard with high-level statistics that are so crammed in that you can't really understand what they mean.
---
Overall Cyfe is great to view historical data at a glance, as long as the software doesn't erase your history due to password changes or glitches. It is a great idea, and the customizable dashboard is great but I feel that it could definitely use some improvements.
---
I have just inherited the position of being in charge of our social media at work. At the time we weren't utilizing any type of format for seeing where our current engagement was at the time. I opened about 10 or so different options and found Cyfe. It showcases the engagement and stats levels in a beautiful fashion. It gives me a quick glance and I know how things are currently running. If I need to make an adjustment I can do so and see the changes the next day on the graphs. I love to see the changes day by day.
---
Vergelijk de totaalscore met alternatieven
Vergelijk met alternatieven
Vergelijk gebruikersaanbevelingen met alternatieven
Vergelijk met alternatieven
Prijzen van Cyfe
Prijzen van Cyfe
Prijs-kwaliteitverhouding
Vergelijk scores voor prijs-kwaliteitverhouding met alternatieven
Vergelijk met alternatieven
Cyfe - Functies
Cyfe - Functies
Gegevens importeren en exporteren
Rapportage en statistieken
Vergelijk functiescores met alternatieven
Vergelijk met alternatieven
Categorieën
Cyfe - Veelgestelde vragen
Cyfe - Veelgestelde vragen
Hieronder zie je enkele veelgestelde vragen over Cyfe.
V. Welke prijsmodellen heeft Cyfe te bieden?
Cyfe kent de volgende prijsmodellen:
Vanaf: US$ 29,00/maand
Prijsmodel: Gratis, Abonnement
Gratis proef: Beschikbaar
V. Wat zijn de voornaamste functies van Cyfe?
We hebben geen informatie over functies van Cyfe
V. Wat zijn de typische gebruikers van Cyfe?
Cyfe heeft de volgende typische klanten:
Klein bedrijf, Grote ondernemingen, Freelancers, Middelgroot bedrijf
V. Welke talen worden door Cyfe ondersteund?
Cyfe ondersteunt de volgende talen:
Engels
V. Welke prijsmodellen heeft Cyfe te bieden?
Cyfe kent de volgende prijsmodellen:
Gratis, Abonnement
V. Biedt Cyfe ondersteuning voor mobiele apparaten?
We hebben geen informatie over apparaten die door Cyfe worden ondersteund
V. Met welke andere apps kan Cyfe worden geïntegreerd?
Cyfe kan worden geïntegreerd met de volgende toepassingen:
AWeber, Bitium, Campaign Monitor, Constant Contact, Google Drive, Mailchimp, Tubular, Zapier, Zendesk, iContact
V. Welke mate van ondersteuning heeft Cyfe te bieden?
Cyfe biedt de volgende ondersteuningsopties:
Veelgestelde vragen, Kennisbank, Online ondersteuning, Video-instructies