FreshBooks - Overzicht
Wat is FreshBooks?
FreshBooks is een online facturerings- en tijdregistratieservice waarmee je tijd bespaart en professioneel overkomt – zo professioneel als Fortune 500. Het bijhouden van financiële gegevens moet eenvoudig, snel (en misschien zelfs leuk) zijn, maar nog steeds gedetailleerd genoeg om je accountant tevreden te stellen. FreshBooks is gemakkelijk te gebruiken en je kunt het gratis uitproberen.
Gebruik je nog steeds Microsoft Word of Excel om je klanten te factureren? Heb je ooit per ongeluk een factuur overschreven die je niet terug kon krijgen? Of misschien heb je de nieuwste QuickBooks aangeschaft en kort daarna ontdekt dat het veel te ingewikkeld is voor jouw behoeften als freelancer.
Maak je geen zorgen, het kan iedereen overkomen. Eerlijk gezegd: het enige wat je nodig hebt is een eenvoudige service om het beheren van je klanten, je kostbare tijd en vooral je inkomen eenvoudig en probleemloos te maken! Om die reden is FreshBooks ontwikkeld: de gemakkelijkste manier om facturen te verzenden en beheren, je factureerbare tijd bij te houden en online betalingen snel te innen. Sluit je aan bij meer dan vijf miljoen kleine bedrijven die de overstap naar FreshBooks hebben gemaakt, en maak je facturering vandaag nog moeiteloos!
FreshBooks - Overzicht
Prijzen
Prijsopties
Prijs-kwaliteitverhouding
---
FreshBooks - Functies
Markten
Verenigde Staten van Amerika, Canada, Verenigd Koninkrijk, Australië, China
en nog 5 andere
, India, Japan, Duitsland, Brazilië, Mexico
Ondersteunde talen
Engels
Media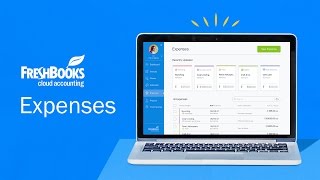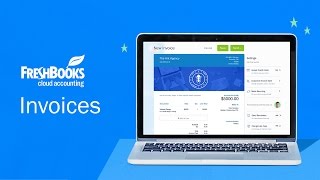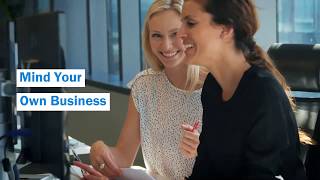 FreshBooks reviews
FreshBooks reviews
Prijs-kwaliteitverhouding
4,3
92%
heeft deze app aanbevolen
Switching to it from one of those other software packages was one of the most liberating experiences of my career.
---
We work very well with the team thanks to work sharing, document sharing is quick and easy.
---
This is a review of Freshbooks Classic. They have just come out with a new version that I am not using due to a lack of addins at this early stage.
I use Freshbooks to invoice my customers for the time and materials I spend on their products. I have recurring invoices that automatically bill my customers on the first of the month for their monthly recurring services and any labor I may have spent on their project for for support.
Freshbooks definitely makes the invoicing process simple and easy. I don't have to worry about manually creating invoices each month. A big time saver. It also provides several different ways for the customer to pay their invoice including credit card and PayPal (PayPal is not an option in the new version of Freshbooks).
But Freshbooks doesn't make the time tracking simple. Since most of my charges are based off time spent working on customer products, I need a powerful Timer tool. Freshbooks does not supply that tool. They have a very rudimentary tool that is browser based. You click start, select your Project and Task, then press stop when completed. Life isn't that simple.
I may be working for one client when another calls on the phone. I would have to stop the existing timer, select a new project/task, start the timer again, then after stopping it, go through the whole process again to go back my original task. Awful.
Instead I had to purchase a desktop based tool called Chronomate that is so much more powerful. It even knows when I've stepped away from desk and forgot to stop the timer. It also uploads to Freshbooks so I don't have to manage anything. Bliss. Of course the developer isn't maintaining it anymore so it doesn't work with the new version of Freshbooks. Crud.
Because of the lack of a decent time tracking tool I won't be updating to the new version of Freshbooks anytime soon.
---
I love Freshbooks. We used Quickbooks up until I made the decision in January to say I was done stuggling with their program. We had tried the desk top and online versions and they both are so overwhelming with useless features that just get in the way of the simple bookkeeping and accounting needs that our particular business have.
I have been asked by other women in business, if I can help them with accounting as they start their business, and my first suggestion is that they immediately drop QB and move over to Freshbooks.
From our reports to filing quarterlies, reconciling and estimating - every thing about Freshbooks is better.
I have told my husband I would literally become a volunteer spokesperson for Freshbooks due to how much more enjoyable they have made running the backside of our business.
My ONLY regret is not doing this years ago. That's it. This product is life changing!
---
If you ask me for a rating, I would give 8 out of 10. With a huge amount of features like invoicing, Client Portal, Contact Management, Expense Tracking, Project Management make your business easy to manage. For people who are trying to start a new business, I would recommend the FreshBooks at first.
---
Vergelijk de totaalscore met alternatieven
Vergelijk met alternatieven
Vergelijk gebruikersaanbevelingen met alternatieven
Vergelijk met alternatieven
Prijzen van FreshBooks
Vergelijk scores voor prijs-kwaliteitverhouding met alternatieven
Vergelijk met alternatieven
FreshBooks - Functies
FreshBooks - Functies
Gegevens importeren en exporteren
Integratie in de administratie
Rapportage en statistieken
Vergelijk functiescores met alternatieven
Vergelijk met alternatieven
Categorieën
FreshBooks - Veelgestelde vragen
FreshBooks - Veelgestelde vragen
Hieronder zie je enkele veelgestelde vragen over FreshBooks.
V. Welke prijsmodellen heeft FreshBooks te bieden?
FreshBooks kent de volgende prijsmodellen:
Vanaf: US$ 4,50/maand
Prijsmodel: Abonnement
Gratis proef: Beschikbaar
V. Wat zijn de voornaamste functies van FreshBooks?
We hebben geen informatie over functies van FreshBooks
V. Wat zijn de typische gebruikers van FreshBooks?
FreshBooks heeft de volgende typische klanten:
Klein bedrijf, Freelancers, Middelgroot bedrijf
V. Welke talen worden door FreshBooks ondersteund?
FreshBooks ondersteunt de volgende talen:
Engels
V. Welke prijsmodellen heeft FreshBooks te bieden?
FreshBooks kent de volgende prijsmodellen:
Abonnement
V. Biedt FreshBooks ondersteuning voor mobiele apparaten?
FreshBooks ondersteunt de volgende apparaten:
Android, iPhone, iPad
V. Met welke andere apps kan FreshBooks worden geïntegreerd?
FreshBooks kan worden geïntegreerd met de volgende toepassingen:
Brightpod, Capsule, Comindwork, DirectIQ, Kayako, Payment Evolution, Podio, Receipt Bank, TriNet Expense, Zendesk
V. Welke mate van ondersteuning heeft FreshBooks te bieden?
FreshBooks biedt de volgende ondersteuningsopties:
Veelgestelde vragen, Kennisbank, Online ondersteuning, Telefonische ondersteuning, Video-instructies, Forum