Qiwio
Online video hosting software for sales & marketing teams
Over Qiwio
Qiwio is a video hosting platform designed to help sales and marketing teams generate inbound leads, manage sales, and create customer journey maps. It enables businesses to upload and manage video assets and share them across various social media channels such as LinkedIn, YouTube, and Facebook using drag-and-drop functionality.
The platform allows customers to directly buy products, schedule demos, and book meetings using the call to action (CTA) marketing strategy. Qiwio comes with a variety of features such as customer experience management, analytics, marketing campaigns management, multi-channel distribution, notifications, collaboration, and more. It also helps professionals embed videos on business websites and automatically create video landing pages to share with customers via email.
Qiwio provides white-label capabilities, which enable businesses to personalize the video player interface using custom logos and colors. Users can also add custom forms in the videos to record leads' information in an integrated customer relationship management (CRM) system.
Prijzen vanaf:
€ 19,00/maand
Gratis versie
Gratis proef
Abonnement
Top 5 alternatieven voor Qiwio
Prijzen vanaf:
€ 19,00/maand
Gratis versie
Gratis proef
Abonnement
Top 5 alternatieven voor Qiwio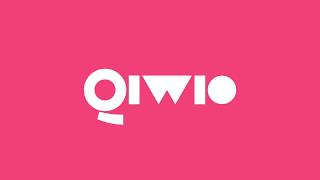 Totaal aantal functies van Qiwio: 29
Aanpasbare CTA's
Aanpasbare branding
Activiteitendashboard
Analyse/ROI volgen
Bewaking van sociale media
Distributie via meerdere kanalen
E-mailmarketing
Etikettering
Integratie van sociale media
Leads vastleggen
Maatschappelijk delen
Marketing via meerdere kanalen
Mediabibliotheek
Merkenoverlay
Multimedia-ondersteuning
Ondersteuning voor mobiele beeldschermen
Privacy-opties
Rapportage en analyse
Rapportage en statistieken
Realtime controle
Samenwerkingstools
Slepen en neerzetten
Social advertising
Sociale promotie
Video bewerken
Video-ondersteuning
Videobeheer
Videostreaming
Zoeken/filteren
Vimeo Pro
#1 alternatief voor Qiwio
Vimeo is een oplossing voor videobeheer die merken, uitgevers en organisaties van elke omvang helpt bij het uploaden,...
StoryTap
#2 alternatief voor Qiwio
StoryTap is the leader in story-led video automation. Our patented platform lets enterprise brands easily produce and...
Widen Collective
#3 alternatief voor Qiwio
The Widen Collective brengt je digitale middelen samen in één schaalbare oplossing. Krijg inzicht in, toegang tot en...
Hippo Video
#4 alternatief voor Qiwio
Hippo Video is een cloudgebaseerde oplossing voor videobeheer met tools voor webcam-, audio- en schermopname, videobewer...
Prijs-kwaliteitverhouding
---
Heb je Qiwio al?
Softwarekopers hebben je hulp nodig! Productreviews helpen anderen om goede beslissingen te nemen.
Schrijf een review!
5 van 2 worden weergegeven
Sector: Gezondheid, wellness en fitness
Bedrijfsgrootte: Zelfstandig ondernemer

Maandelijks

1-5 maanden

lang gebruikt
Bron van de reviewer
Totaalscore
Gebruiksgemak

Waarschijnlijkheid van aanbeveling

9.0

/10
Good video marketing option
Beoordeeld op 27/8/2021
Pluspunten
It is a very intuitive tool that makes it easy to create interactive videos. Free plan gives you enough to start with. Almoust full customization, so you can create videos in any language.
Minpunten
The one thing missing is the possibility to customize ourselves the privacy policy text from lead collector so we can use it too for other languages.
Antwoord van Qiwio
Hi, thanks for the great review! In response to the missing possibility to edit the privacy policy text from the lead collectors, we are adding this functionality to Qiwio in a near future release. Thanks, Amin from the Qiwio team!
Jean bertin C.
Jean bertin C.
Sector: Professionele training en coaching
Bedrijfsgrootte: 10.000+ werknemers

Maandelijks

6-12 maanden

lang gebruikt
Bron van de reviewer
Totaalscore
Prijs-kwaliteitverhouding

Gebruiksgemak

Klantenondersteuning

Waarschijnlijkheid van aanbeveling

9.0

/10
QIWIO: Easy quick, beautiful and Efficient
Beoordeeld op 31/8/2021
With Qiwio, you can easily create and upload interactive videos, perfect for e-learning or...
With Qiwio, you can easily create and upload interactive videos, perfect for e-learning or education-related needs. In addition to creating quizzes that students enjoy, the platform can also help create interactive assessments. The tool is excellent and I recommend it to anyone.
Pluspunten
Easy to use and logically designed, the interface is an absolute delight. My experience with this video hosting service has been nothing but positive. We've found it perfectly suited to out needs and we're certain that you will too. Additionally, the call to action function is excellent and we love that we can optimize it based on various opportunities across different devices. It's a powerful feature that we use extensively at our company as well! In the same vein, the lead generation features work quite well although I would be nice to have more control over placement, size of fonts, color scheme...
Minpunten
My opinion is that future versions of this software should offer more customization options. Video questions with multiple-choice answers should be able to have varying font sizes in e-learning. In this way, questions and answers could be made longer.
Likewise, I would like immediate feedback if a user replies with a multiple-choice answer (i.e., "Your answer is correct or incorrect"). Using the "video funnel" feature, the only way to do this is to jump to a specific video that contains feedback.
Receiving feedback via overlay would be much easier. I have enjoyed using Qiwio, and I look forward to seeing new features in the near future. The potential of Qiwio is immense.
Antwoord van Qiwio
Hi Jean,
Thanks for a great review! Your feedback is very insightful for us. We are planning on creating much deeper customization options for all interactive video elements in the near future and have adding more responsive feedback to video quizzes on our internal product roadmap also.
Thank you for the great recommendation!
Have a great day!
The Qiwio team!
Qiwio - Veelgestelde vragen
Hieronder zie je enkele veelgestelde vragen over Qiwio.
V. Welke prijsmodellen heeft Qiwio te bieden?
Qiwio kent de volgende prijsmodellen:
Vanaf: € 19,00/maand
Prijsmodel: Gratis versie, Abonnement
Gratis proef: Beschikbaar
Qiwio is available across 3 pricing tiers, details of which are outlined below: Free - Available to a single user for free Starter - For 3 Users • Annual Subscription: €19/month • Monthly Subscription: €27/month Pro - For 5 Users • Annual Subscription: €45/month • Monthly Subscription: €62/month
V. Wat zijn de typische gebruikers van Qiwio?
Qiwio heeft de volgende typische klanten:
2-10, 11-50, 51-200, 201-500, 501-1.000, 1.001+
V. Welke talen worden door Qiwio ondersteund?
Qiwio ondersteunt de volgende talen:
Engels
V. Biedt Qiwio ondersteuning voor mobiele apparaten?
Qiwio ondersteunt de volgende apparaten:
V. Met welke andere apps kan Qiwio worden geïntegreerd?
Qiwio kan worden geïntegreerd met de volgende toepassingen:
Facebook for Business, LinkedIn for Business
V. Welke mate van ondersteuning heeft Qiwio te bieden?
Qiwio biedt de volgende ondersteuningsopties:
E-mail/helpdesk, Veelgestelde vragen/forum, Telefonische ondersteuning, Chatten
Gerelateerde categorieën
Bekijk alle softwarecategorieën die gevonden zijn voor Qiwio.