AND CO - Overzicht
Wat is AND CO?
AND CO van Fiver is een cloudgebaseerde oplossing voor freelancers en kleine bedrijven, ontworpen om het proces voor het bijhouden van uren en onkosten te stroomlijnen met tools zoals facturering, het creëren van contracten, urenregistratie, onkostenregistratie, betalingen en meer. AND CO biedt ook systeemeigen mobiele app-ondersteuning voor Android en iOS.
AND CO brengt gemak en automatisering in de kernprocessen voor bedrijfsadministratie van freelancers, zelfstandigen en kleine bedrijven. De cloudgebaseerde oplossing wordt ondersteund door systeemeigen smartphone-apps voor iOS- en Android-apparaten, die intuïtieve dashboardtoegang bieden alsook functies voor urenregistratie, onkostenregistratie, facturering en de papierloze autorisatie van servicecontracten. Gebruikers kunnen met gemak uren registreren per project en per activiteit met behulp van een timerklok met één druk op de knop, die de mogelijkheid biedt voor "dubbel tellen" voor gevallen waarbij er twee timers tegelijk nodig zijn. Eventuele gemiste live-tijd kan vervolgens voordat de facturen worden gegenereerd worden ingevoerd in handmatige urenstaten, zodat elke gewerkte seconde nauwkeurig wordt gefactureerd. Op dezelfde manier wordt de registratie van gemaakte onkosten ondersteund door de mogelijkheid om ontvangstbewijzen via e-mail naar het systeem te sturen of door ze op een mobiel apparaat te fotograferen en via de app te archiveren. Deze functie bewaart alle bonnen op één plek om essentiële belastingrapporten te produceren, rekeningen voor klanten op te stellen en meer. Andere creditcard- en bankrekeningtransacties kunnen ook worden geïmporteerd om automatisch belastingaftrek te claimen.
Daarnaast kunnen AND CO-gebruikers via een aantal methoden klantbetalingen rechtstreeks naar de app accepteren. Een persoonlijke pagina "BetaalMij" kan worden gebruikt om klanten naar mogelijke betalingsopties te leiden, waaronder PayPal, creditcard of ACH-overschrijvingen. Alle opties zijn beveiligd met maatregelen van bankkwaliteit en zonder extra kosten, en bieden ook nuttige functies voor het bijhouden van en waarschuwen over betalingen.
AND CO - Overzicht
Prijzen
Prijsopties
Prijs-kwaliteitverhouding
---
AND CO - Functies
Markten
Verenigde Staten van Amerika
Ondersteunde talen
Engels
Media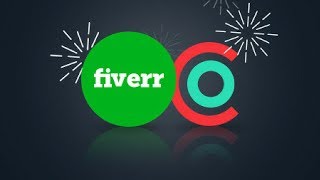 AND CO reviews
AND CO reviews
Prijs-kwaliteitverhouding
4,8
99%
heeft deze app aanbevolen
Brilliant experience with this software. The more I use it, the more I fall in love with it. It has significantly reduced the time I spent working on "tedious" business tasks such as accounts and invoicing. It's helped to streamline my processes and I'm looking forward to seeing what new features they come out with in the future.
---
Overall, my experience has been positive. I am happy I switched over and have intentions of staying put!
---
Overall my/our experience was great and it really helped in the early stages of growing our business. However, we did outgrow it recently and so switched to a more robust overall platform. I would recommend it to freelancers and small or new businesses though.
---
Two years ago no competitor was offering the breadth of features that AND.CO offered for free. It felt like someone out there was finally rooting for me as a newly started out freelancer, rather than charging hefty fees (ahem, Bonsai at $16/month billed annually). I began to worry when I read that AND.CO was bought by Fiverr roughly a year ago. Press releases said nothing would change, therefore the software would remain free. A few months later the free account only allowed for 1 active client, which is workable if you archive clients you don't need right away. They created 1 alternative Pro plan that costs a whopping $18/month billed annually. AND.CO still had a lot of great features and I loved the customer service so I cut my losses and started archiving and unarchiving clients. May 2020—COVID-19 has put available work at an all-time low for many freelancers. Self-employed workers have endured over a month of no unemployment benefits and are just now getting some relief (if they can manage to successfully apply and meet the requirements). AND.CO chooses this time to inform me that you can no longer unarchive archived clients on the free account. Basically you can only have 1 client, which makes the free account useless for most. I'm disgusted, I thought they cared more about their users. This was such a hard blow I switched to Harvest the same day I got the email. If you truly care about supporting freelancers, don't start making them shell out money during a pandemic!
---
It is easy to use, and has a nice interface. Sometimes I wish the invoices and proposal were a bit more customizable.
---
Vergelijk de totaalscore met alternatieven
Vergelijk met alternatieven
Vergelijk gebruikersaanbevelingen met alternatieven
Vergelijk met alternatieven
Prijzen van AND CO
Prijzen van AND CO
Prijs-kwaliteitverhouding
Vergelijk scores voor prijs-kwaliteitverhouding met alternatieven
Vergelijk met alternatieven
AND CO - Functies
AND CO - Functies
Gegevens importeren en exporteren
Integratie in de administratie
Rapportage en statistieken
Vergelijk functiescores met alternatieven
Vergelijk met alternatieven
Categorieën
AND CO - Veelgestelde vragen
AND CO - Veelgestelde vragen
Hieronder zie je enkele veelgestelde vragen over AND CO.
V. Welke prijsmodellen heeft AND CO te bieden?
AND CO kent de volgende prijsmodellen:
Prijsmodel: Gratis, Abonnement
Gratis proef: Beschikbaar
V. Wat zijn de voornaamste functies van AND CO?
We hebben geen informatie over functies van AND CO
V. Wat zijn de typische gebruikers van AND CO?
AND CO heeft de volgende typische klanten:
Klein bedrijf, Freelancers
V. Welke talen worden door AND CO ondersteund?
AND CO ondersteunt de volgende talen:
Engels
V. Welke prijsmodellen heeft AND CO te bieden?
AND CO kent de volgende prijsmodellen:
Gratis, Abonnement
V. Biedt AND CO ondersteuning voor mobiele apparaten?
AND CO ondersteunt de volgende apparaten:
Android, iPhone
V. Met welke andere apps kan AND CO worden geïntegreerd?
AND CO kan worden geïntegreerd met de volgende toepassingen:
BugHerd, Google Calendar, Mailchimp, PayPal, Shopify, Slack, Stripe, Zapier
V. Welke mate van ondersteuning heeft AND CO te bieden?
AND CO biedt de volgende ondersteuningsopties:
Online ondersteuning, Kennisbank, Veelgestelde vragen